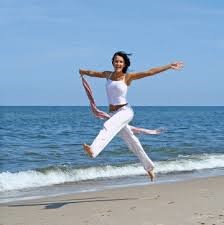 Marion Cornes, lost 55 pounds (24.9kg) after she was hypnotized to believe that she had weight-loss surgery!
After 5 sessions of hypnosis she believed surgeons had placed a gastric band on her stomach shrinking it to the size of a golf ball. She was hypnotized and talked through every step of the surgery as if she was in an operating room.
She said she started losing up to 3 pounds a week immediately after the hypnosis and she now feels full if she tries to eat anything other than a small portion of food.
"I've tried every other diet and exercise plan the world has to offer," she said. "I've tried tablets, Weight Watchers, Atkins, Slimfast, milkshakes and even a personal trainer, but none of them helped me."
Leave a reply →